Adult Education Program: Rutgers Film Festival
November 22, 2021, 8:00 pm

-

9:30 pm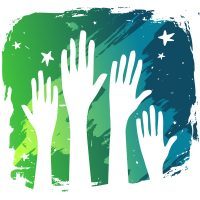 (Adult Education Event)
Rutgers Film Festival Online Discussion
This pandemic year the Bildner Center is presenting the annual Rutgers Jewish Film Festival (RJFF) both at theaters and online, Nov. 7-21, 2021. The Peretz Planning Committee has selected two films for an online discussion:
Wet Dog. 103 min. This was chosen to be the opening-night film of the festival by the RJFF Selection Committee. Based on a provocative autobiography, this moving film explores complex questions of cultural and religious identity during the raw and difficult teenage years.
Neighbors. 124 min. The film was inspired by the director's personal experiences as a 6-year-0ld living in a Syrian border village in the early 1980s, and his bittersweet memories connect the Syrian tragedy to the present.
Go to the Bildner Center website to read about the films and to purchase theater or online tickets. Please be sure to watch the films prior to our community discussion, which will take place online via Zoom on Monday, November 22, at 8:00 pm. Please contact Judy Stern or Claudia Farber for the Zoom meeting link.
Open to the public.