Friday-Night Program: Philip Orenstein, Painting History
October 15, 2021, 8:00 pm

-

10:00 pm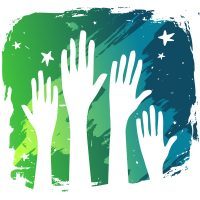 (Adult Education Event)
Philip Orenstein: Painting History – a Virtual Discussion
In the summer of 1940, after the German occupation of Paris, the French liberal democratic government voted to establish a dictatorship. The facts about this regressive government and its treatment of its Jewish citizens were suppressed and hidden for nearly fifty years.
In the span of fifteen years between 1992 and 2007, Philip Orenstein created seven large paintings called, "Murals for the Fiftieth Anniversary of the Liberation of Paris, 1944". The paintings represent seven events during WW II, mostly battles that were important to French citizens at the time and, more specifically, to France's Jewish citizens. The paintings were occasioned by the fiftieth anniversary celebration of the liberation of Paris in 1944. Phil's talk will be about the murals, how he made them, how they relate to his interpretation of the celebration of the liberation, and their relevance to today.
Phil was born in Paris and is a retired Professor of Art at Rutgers, New Brunswick; and a long-time member of the Peretz School and Community.
Advance Registration is required. Please Register Here. After registering, you will receive a confirmation email containing information on how to join the meeting.
We hope to see you there!