Adult Education Program: Ancient/Modern Ethical Principles
October 20, 2022, 7:30 pm

-

9:00 pm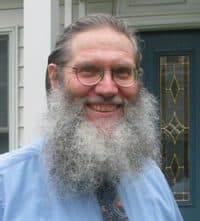 (Adult Education Event)
Ancient/Modern Ethical Principles
The collection "Ethics of the Fathers" was compiled 1800 years ago, but many of the ethical principles it contains are as relevant now as they were then. The ethical principles in the collection (its Hebrew name is Pirkei Avot) fall into three categories—between a person and him/herself, between a person and other people, and between a person and God. The third is the smallest category, but the principles in it are also relevant to secular Jews because they can be reframed in a secular way. Joe Rosenstein will talk about a selection of the ethical teachings in Pirkei Avot and provide some historical context for them, and then open the session for comments and questions.
Joe Rosenstein retired five years ago after serving as a professor of mathematics at Rutgers for 48 years. He has published extensively in mathematics, mathematics education, and Judaica. His most recent publication, written while he was a prisoner of Covid, is entitled "Reflections on Pirkei Avot (Ethics of the Fathers): Not Just What My Rebbe Taught Me." This and other publications can be explored (and some can be purchased) at his website joerosenstein.com. He and his wife Judy have lived in Highland Park since 1969 and they have five daughters and 12 grandchildren.
Please Register Here in advance. After registering, you will receive a confirmation email containing information about joining the event. This event is open to the public.