Adult Education Program: Women Artists Series
March 11, 2022, 8:00 pm

-

9:30 pm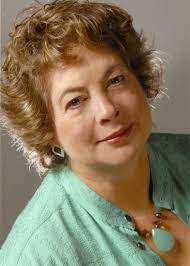 (Adult Education Event)
Thawing the Chilly Climate: The Mary H Dana Women Artists Series at 50
This illustrated talk, by Dr. Ferris Olin, will provide an overview of the oldest continuously running exhibition space in America for emerging and established women artists, founded in 1971 by Highland Park native and MacArthur Genius, Joan Snyder. The Mary H. Dana Women Artists Series, with its galleries in the Douglass Library, has had a long and distinguished history. Its curators have organized shows for more than 700 women artists. This talk will present that history and introduce some of the illustrious artists who have participated.
Dr. Ferris Olin is Distinguished Professor Emerita at Rutgers University, where she was the co-founder and co-director (with Judith K. Brodsky) of the Rutgers Center for Women in the Arts and Humanities, and The Feminist Art Project, an international collaboration to make visible the impact of women on the cultural landscape. She also established the Miriam Schapiro Archives on Women Artists at Rutgers as well as the Margery Somers Foster Center, a research center focused on documenting women's leadership in the public arena.
Olin served as Associate Director of the Institute for Research on Women and earlier, Director of the Art Library. She was curator of the Mary H. Dana Women Artists Series at Rutgers from 1995-2006 and later (with Judith K. Brodsky) from 2006-2013; and with Brodsky, Olin created the Women Artists Archive National Directory (WAAND), funded initially by the Getty Foundation, a digital directory of archives where the papers of women artists active in the US since 1945 are located.
Her most recent book, co-authored with Judith K. Brodsky, is called Junctures in Women's Leadership: The Arts (Rutgers University Press, fall 2018). Ferris Olin is the recipient of numerous awards, among them the Women's Caucus for Art Lifetime Achievement Award and the College Art Association Committee on Women's Annual Recognition Award (now known as the CAA Distinguished Feminist Award).
Please contact Judy Stern or Claudia Farber for the Zoom meeting link. Open to the public.