Sunday-Morning Program: Rabbis for Human Rights
November 5, 2017, 10:30 am

-

12:30 pm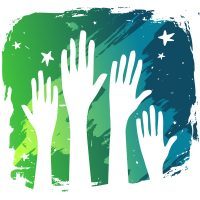 (Adult Education)
Rabbis for Human Rights: A Pluralistic Rabbinical Voice of Conscience in Israel
(a presentation by Rabbi Idit Lev)
Rabbi Idit Lev is the director of the social and economic justice program at Rabbis for Human Rights in Israel. She was active in the "tent protests" in Israel in 2011 and has worked on social justice issues with RHR for more than a decade. Over the years, she has successfully led RHR's advocacy efforts at the Knesset, bringing the voices of women, people living in poverty, Arabs, the disabled and more to the Knesset in the fight to enshrine the Jewish values of justice and equality into Israeli law. Rabbi Lev is a sought-after guest on Israeli radio and television, providing a nuanced analysis of policy from a social justice perspective, and insightful commentary on the reality of life in poverty in Israel.
NOTE: As is the case with any Sunday morning or Friday night talk, the community and its board do not endorse any viewpoint espoused by a presenter. All speakers are invited for the purpose of information sharing and open discussion.
The IL Peretz Secular Jewish Community's Adult Education Programs educate our members in engaging ways about Jewish heritage and the world around us.