Friday-Night Program: Trauma in the West Bank
December 18, 2020, 8:00 pm

-

9:00 pm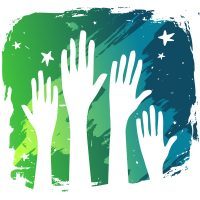 (Adult Education Event)
Trauma in the West Bank: My Personal Experience – a presentation by Susan Gutwill, MSW, LCSW
Susan Gutwill recently visited the West Bank as part of a group of trauma specialists composed of psychiatrists, social workers, psychologists and professors, all studying social services throughout the West Bank. They visited 3 different sites a day for 9 days. Ms. Gutwill will frame what she learned within the context of her own early experiences of Zionism.
Background: "The Ethnic Cleansing of Palestine" (2006), by Ilan Pappe
This talk was originally scheduled for May 1, in person, but has been rescheduled to virtual service GoogleMeet due to the pandemic. We need a sufficient number of participants to hold this talk, because our speaker merits an audience, so please RSVP your intent to participate to Judy Stern now! You will receive the GoogleMeet link after you send in your RSVP.
Open to the public.