Friday-Night Program: Negro Spirituals
April 20, 8:00 pm

-

9:00 pm
Event Navigation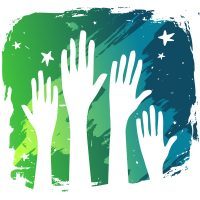 (Adult Education)
A History of Affinity: Jews, Blacks and the Exodus Story, as Exemplified in Negro Spirituals
(A presentation by Peretz Member Don Stern)
Artist Don Stern will talk about the importance of the Exodus and other biblical stories in the development of Negro spirituals during the time of slavery. The impact that slaves' religious and educational backgrounds had on these songs will be covered, along with a discussion of the hidden meaning of their lyrics. The playing of spirituals by Paul Robeson and other artists will be included. Don has a family connection to American folk song and a lifelong interest in the arts and their appreciation.
Free for members; a $5 donation is requested from non-members to cover event costs. Refreshments will be served.
The IL Peretz Secular Jewish Community's Adult Education Programs educate our members in engaging ways about Jewish heritage and the world around us.