Friday-Night Program: Jerusalem
May 18, 2018, 8:00 pm

-

9:30 pm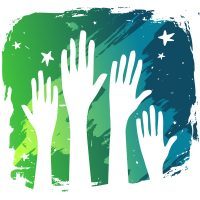 (Adult Education)
Jerusalem: Holy – and Wholly Complex
(A presentation by history professor Chris Bellito of Kean University)
Dr. Bellitto is a historian, frequent public lecturer, and author of 10 books (e. g., "Ageless Wisdom: Lifetime Lessons from the Bible," 2016). He will explore why Jerusalem can be thought of as a city of both joy and sorrow and what it means to be at the intersection of Judaism, Christianity, and Islam. Jerusalem, one of the oldest cities in the world, allows a look at the past and the present simultaneously from the perspective of thousands of years of a rich and complex history. This lecture is sponsored by the N. J. Council for the Humanities.
Free for members; a $5 donation is requested from non-members to cover event costs. Refreshments will be served.
The IL Peretz Secular Jewish Community's Adult Education Programs educate our members in engaging ways about Jewish heritage and the world around us.