Public Forum on the New Green Deal
March 28, 2019, 7:00 pm

-

9:00 pm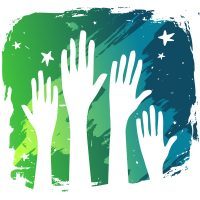 (Adult Education)
The Green New Deal -What is it and what does it mean for the US and NJ?
(a public forum)
The Green New Deal is an exciting concept addressing both the urgent need to address climate change and the need to create a new economy built around green jobs and infrastructure investment. But what does it mean concretely for both the U.S. and New Jersey? Where does the concept need to be filled in? What should we be doing politically to advance it? We will be hearing from the following:
Ed Potosnak: Executive director, New Jersey League of Conservation Voters
Laureen Boles: Executive director, New Jersey Environmental Justice Alliance
Todd Vachon: Lead Researcher, Labor Education Action Research Network, Rutgers and National Steering Committee Member, Labor Network for Sustainability
The moderator will be Randy Solomon, Executive Director of Sustainable NJ.
For more info please contact IL Peretz member Kevin Dougherty.
Please spread the word to and friends and family who may be interested!
The IL Peretz Secular Jewish Community's Adult Education Programs educate our members in engaging ways about Jewish heritage and the world around us.