Friday-Night Program: Beyle, The Artist and Her Legacy
March 12, 7:30 pm

-

9:00 pm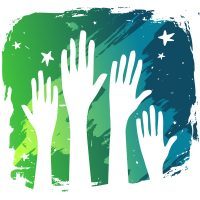 (Adult Education Event)
Beyle: The Artist and Her Legacy – Film Screening and Moderated Discussion
Please join us for an online film screening of Beyle: The Artist and Her Legacy. This 40-minute film explores the life and legacy of Yiddish activist and artist Beyle Schaechter-Gottesman. It was produced and directed by the Yiddish Book Center's Wexler Oral History Project.
The film features exclusive interviews with Beyle, her son, and granddaughter that offer intimate reflections on her lifelong commitment to Yiddish art and culture. Interviews with scholars of Yiddish culture provide a heightened understanding and appreciation for her influence on the global community.
Joining us will be Christa P. Whitney, the Director of Yiddish Book Center's Wexler Oral History Project and the Co-Producer and Director of the film. Following the screening of the film, Ms. Whitney will be leading us in a talk-back session to discuss the film.
Our screening will be conducted via Zoom which can be run on many different devices. Register for the screening and you will receive the link to the Zoom session in by email. Please share this announcement on your Facebook or Twitter page.
We hope to see you on March 12 for this documentary about this amazing woman and cultural hero. For more information about the film see the Yiddish Book Center's web page.
Please contact Claudia Farber with any questions.