A Vigil for Unity
January 15, 7:30 pm

-

9:00 pm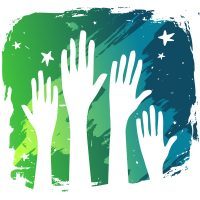 A Vigil for Unity in Highland Park 
The recent wave of anti-Semitic and hate crimes that have roiled the local community and the New Jersey-New York area will be met with a response of solidarity and love, expressed through a Unity Vigil next week in Highland Park.
Local chapters of the Sisterhood of Salaam Shalom will sponsor a vigil on Wednesday, January 15, at 7:30 p.m. at the Highland Park High School cafeteria, 102 N. 5 Avenue, Highland Park, NJ (enter through the parking lot in the rear). Members of all faith communities and the public at large are invited to express their opposition to every form of hate-fueled violence and to support the diversity of our community.
The Sisterhood of Salaam Shalom is a grassroots organization in the U.S. and Canada dedicated to fighting hatred against Muslims and Jews. The vigil is part of the SoSS's nationwide "Rise and Respond" campaign to address Islamophobia and anti-Semitism.
Mayor Gayle Brill Mittler will be the keynote speaker, and representatives of the different faith communities will offer their prayers and thoughts. Those in attendance will have a chance to dialogue and get to know one another.
This event is an opportunity to speak out against baseless hatred and to demonstrate, as so many yard signs proclaim, that "hate has no home here."